Hannay Reels Can Increase Jobsite Safety
Posted on 10/17/2023


Utility workers keep people safe by maintaining essential services, keeping transformers operational, and safeguarding high-voltage cable. So, it's important that jobsites remain safe for these hard-working professionals. Durable and dependable Hannay reels can increase jobsite safety in a number of different ways.
Prevent workplace injuries
The jobsite can be a dangerous place with high-voltage cables, live electric wires, and other hazards. Hannay reels keep hoses and cables organized and easy to access. If a hose or cable is not being used, Hannay reels keep it out of the way to prevent workers from tripping or stumbling. A more organized jobsite means fewer accidents, which leads to a significant reduction in workers' compensation premiums. When utility workers are given a safe working environment, it keeps your operation running smoothly.
Having the right equipment for dangerous tasks will also increase operator safety. Hannay static grounding cable and reels are ideal for maintenance vehicles, as they can prevent static electricity buildup in sensitive areas. With easy cable payout and spring rewind, it's easier to stay safe. Transformer maintenance is necessary to make sure equipment is running properly. Hannay CR6600 reels are built to handle live electric cable and designed for quick response, so workers can take advantage of quicker deployment and pickup.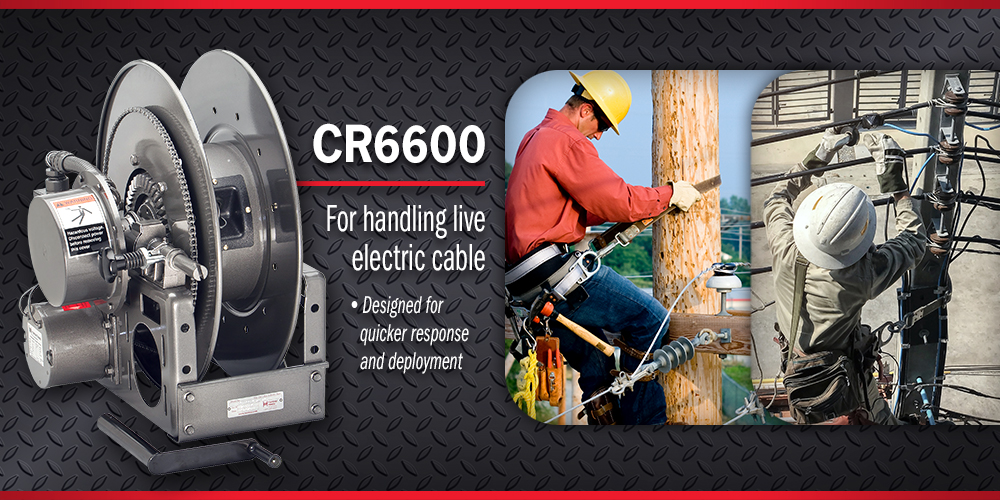 Reduce costs
Hannay reels are constructed of the highest-quality materials and heavy-gauge steel, making them built to last. But, their cost-effectiveness goes beyond materials. Hannay reels, like our NSCR700 spring rewind reel, keep cables organized and stored properly, significantly increasing jobsite safety—while reducing wear and tear and keeping operational costs down.
Improve compliance with laws and regulations
There are many rules and regulations intended to keep utility workers and the public safe. Hannay reels can help your operation remain compliant. The Hannay SGCR spring rewind grounding reel helps businesses and utilities meet OSHA requirements for vehicle grounding.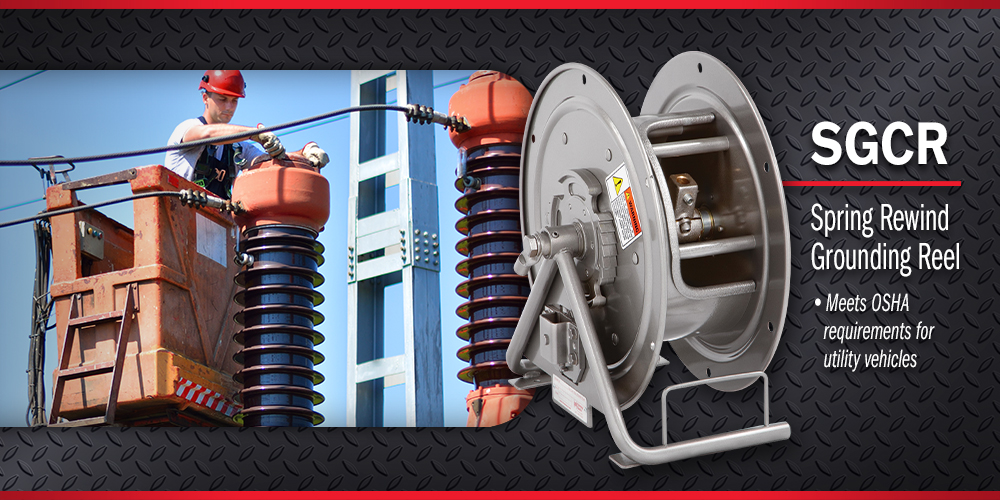 Engage the workforce
When workers have the proper tools to do their jobs, they're more engaged in the task at hand. Hannay reels can be custom-built to fit your exact specifications, allowing for increased efficiency and greater worker satisfaction on the jobsite.
Enhance business operations
Hannay reels are built with safety and efficiency in mind. Our reels are engineered to keep your workforce secure and your workflow uninterrupted. Hannay encourages users to read up on reel safety guidelines and check out other posts about workplace safety. Operations—for both the public and your crew—can run smoothly when employees work with reliable equipment.
Contact us
When you need dependable utility reels, give us a call at 877-467-3357, or email reels@hannay.com. We'll help you find a solution that works.
Reel Selector: Find the right reel for your application
Reel Packages: Browse our inventory of convenient reel packages with hose or cable already installed
Find a Dealer: No matter what industry, there's a dealer near you
Share This